Alejandro Agag
Information
Nationality
Spanish
Full Name
Alejandro Tarik Agag Longo
Date of Birth
18 September 1970
Date of Death
Formula E Career
Current Role
Chairman of Formula E[1]
Years Active
2014/15 - Present
Former Roles
CEO of FE[2]
Alejandro Tarik Agag Longo, born 18 September 1970, is a Spanish businessman, former politician and current Chairman of Formula E Holdings and the de facto boss of the ABB FIA Formula E Championship.[1] Better known simply as Alejandro Agag, Agag has a long history in motorsport pre-dating his role in FE, having owned a GP2 Series team, and monopolised T.V. rights to Formula One in Spain.[3]
Agag was one of the founders of the FIA Formula E Championship, having founded FEH alongside business partner Enrique Bañuelos to fulfil the FIA's tender for an all-electric racing series back in 2012.[2]
Background
Born in Madrid, Spain, Agag spent most of his formative years touring Europe, learning several languages including English, French and Italian prior to attending the Colegio Universitario de Estudios Financieros (CUNEF) in his native Madrid.[3] The Spaniard duly graduated with a degree in Economics and Business studies, but immediately pursued a career in politics, having been a member of the Nuevas Generaciones since he turned eighteen.[3] Agag duly rose through the ranks to be offered the role of Deputy Secretary General of the European People's Party at the age of 23.[3]
Politics and Perceptions
Agag spent several years with the EEP, ultimately securing a role as a designated aid of then Spanish President José María Aznar.[3] In 1999 Agag was elected as a Member of the European Parliament, aged just 28, and duly entered the economic and monetary sector given his foundation in economics.[3] However, after three years in politics, including a somewhat controversial involvement in Silvio Berlusconi's Forza Italia party, Agag stepped away from politics, and duly lost his Parliamentary seat in 2002.[3]
Agag set his sights on the private business sector, and duly established his own consultancy firm in London, UK.[3] That ultimately led to Agag establishing Addax Capital LLP, a fund management company, that would fund most of Agag's interests to the present day.[3] Agag would also become a well known face in the world of motorsport, becoming friends with Flavio Briatore and Bernie Ecclestone, prominent figures in Formula One.[3]
Racing Rights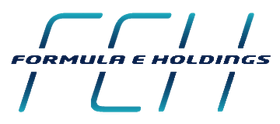 Together Agag and Briatore would work to build F1's presence in Spain, securing a monopoly over the T.V. rights using Agag's London based company.[3] Agag would also become a major figure in sponsorship negotiations, while also using his Addax firm to fund his own racing team, Barwa Addax.[3] Barwa Addax would become a prominent entrant in the GP2 Series after taking over Adrian Campos' entry in 2007, taking the 2008 GP2 Series crown.[3]
Agag would ultimately close the Barwa Addax team down in 2011 to focus on other interests in motorsport.[3]
Formula E History
Agag was to become a major figure in the FIA Formula E Championship from the series' inception, working alongside FIA President Jean Todt to establish the series.[2] Agag duly established Formula E Holdings in early 2012, before officially winning the "tender" to organise an all-electric racing series for the FIA in July of the same year.[2] Agag, as well as principle business partner Enrique Bañuelos duly contacted Spark Racing Technologies to build a car, with Frédéric Vasseur designing what would become the Spark-Renault SRT 01E.[4]
Extreme Ambitions
In the summer of 2018 Agag announced that he would be stepping down as the CEO of Formula E, instead becoming the series' Chairman in order to focus on other projects, later revealed to be the Extreme E Championship.[1][5] Agag continued to serve as the series' CEO until his replacement, Jamie Reigle, was revealed in September 2019.[6]
Full Formula E Record
Shown below are a series of tables outlining Alejandro Agag's role in Formula E in statistical form:
References
Videos and Images:
References:
↑ 1.0 1.1 1.2 'Alejandro Agag to transition to Chairman of Formula E', fiaformuale.com, (FIA Formula E, 14/12/2018), https://www.fiaformulae.com/en/news/2018/december/alejandro-agag-to-transition-to-chairman-of-formula-e, (Accessed 19/02/2019)
↑ 2.0 2.1 2.2 2.3 'New FIA Formula E Championship powered by electric energy', fiaformulae.com, (FIA Formula E, 01/08/2012), http://fiaformulae.com/en/news/2012/august/new-fia-formula-e-championship-powered-by-electric-energy.aspx, (Accessed 20/07/2015)
↑ 3.00 3.01 3.02 3.03 3.04 3.05 3.06 3.07 3.08 3.09 3.10 3.11 3.12 3.13 Cite error: Invalid <ref> tag; no text was provided for refs named Agag
↑ 'Formula E orders 42 Cars from Spark Racing Technology', fiaformulae.com, (FIA Formula E, 26/11/2012), http://www.fiaformulae.com/en/news/2012/november/formula-e-orders-42-cars-from-spark-racing-technology.aspx, (Accessed 19/07/2015
↑ Jake Kilshaw, 'Extreme E Launched in London for 2021 Debut', e-racing365.com, (John Dagys Media, LLC., 31/01/2019), https://www.motorsport.com/offroad/news/formula-e-to-run-extreme-e-suv-series/3167320/, (Accessed 31/01/2019)
↑ Sam Smith, 'Reigle Confirmed as New Formula E CEO', e-racing365.com, (John Dagys Media, LLC., 16/09/2019), https://e-racing365.com/formula-e/reigle-confirmed-as-new-formula-e-ceo/, (Accessed 17/09/2019)